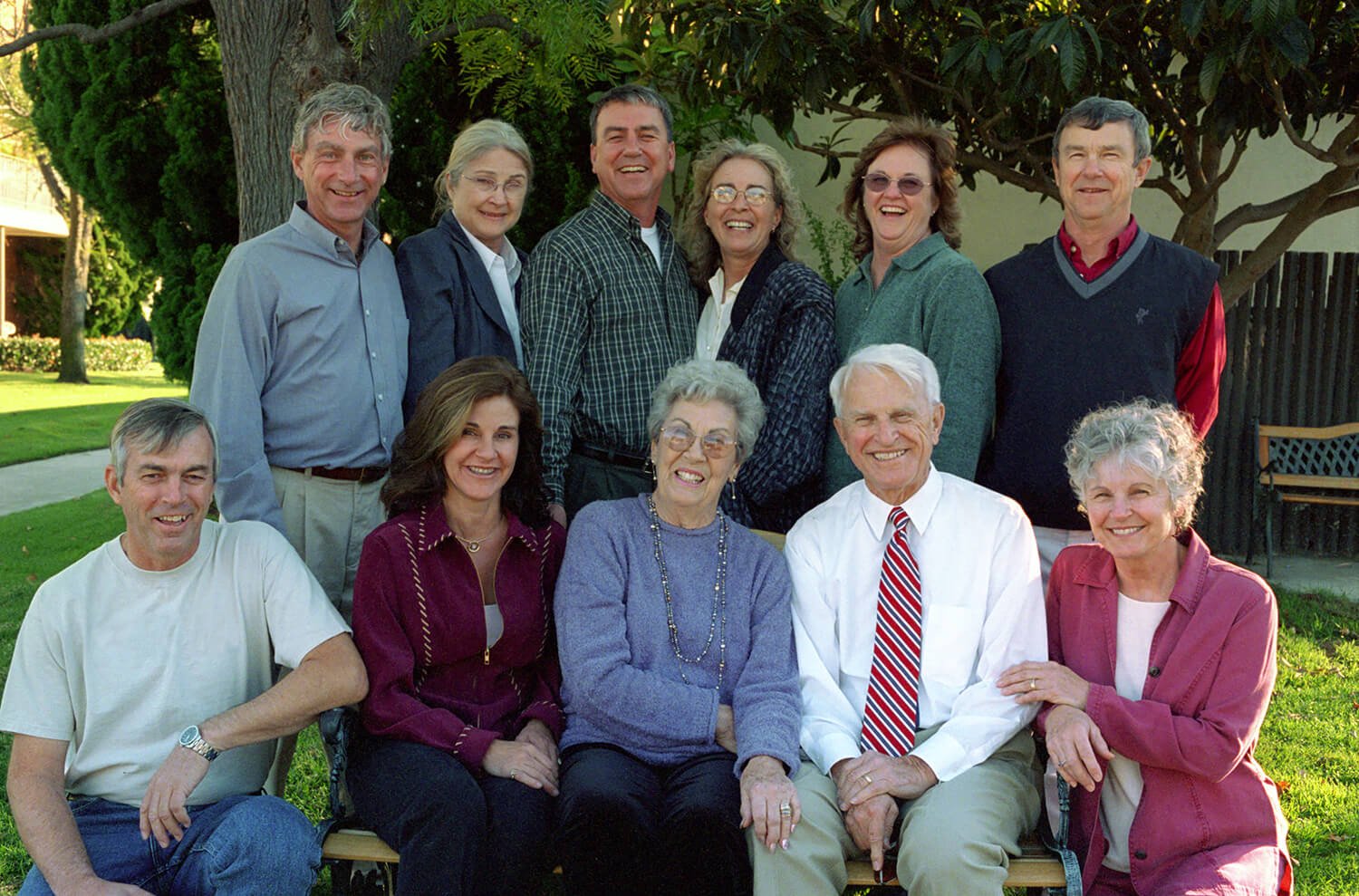 The Bob and June Goebel family (2005)
(back row standing from L to R)
Jim Goebel, Pat Arritt, Mark Goebel, Tomi Goebel, Terri Silveria, Gary Goebel.

(front row L to R)
Bob Jr., Karen Satterlee, June and Bob, Sue Rechs.

(photo courtesy of Tom Caltabiano)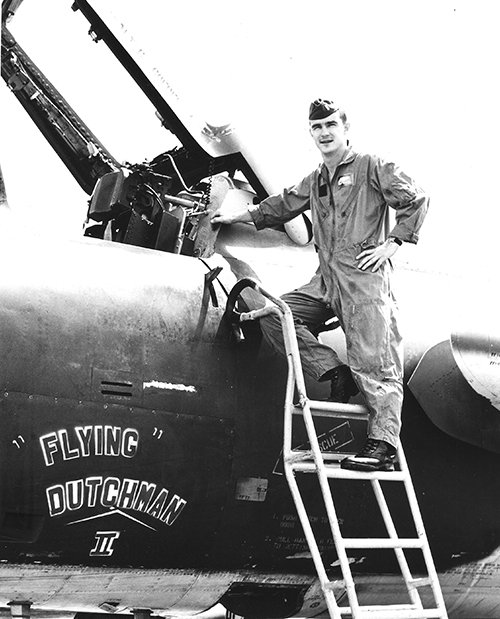 Gary Goebel
In his father's footsteps
Major Gary Goebel, USAF (retired) is shown here in 1967  with his F-105 "Flying Dutchman II."  He flew both the F-105 and the F-111, and spent three years representing the USAF as an exchange officer to the RAF.  In that capacity he became proficient in the Hawker Hunter and Hawker Siddley Buccaneer.  Goebel later served as an instructor pilot for the A-10 aircraft at Davis Monthan AFB, Arizona, and flight test at Eglin AFB Florida.
Gary and his wife, Susan, live in Arizona and he is still flying, participating in formation flying with his RV-4 in the Arizona Scorpion group.
With brother Mark editing, he recorded an audio version of his father's book
Mustang Ace, which is available from Amazon.com.
In 2020, Gary Goebel published his own account of his flying experience with the USAF, entitled "Tinman's Tale".